Why Smith & DeShields is the Best Hardware Store in Fort Myers
November 15, 2022
Why buy from a national chain when you can purchase quality products from a local supplier that is trusted and reliable? As a family owned builders' supply firm with over 60 years of expertise, Smith & DeShields is the leader in Southwest Florida for many products, including moulding, cabinets and door hardware.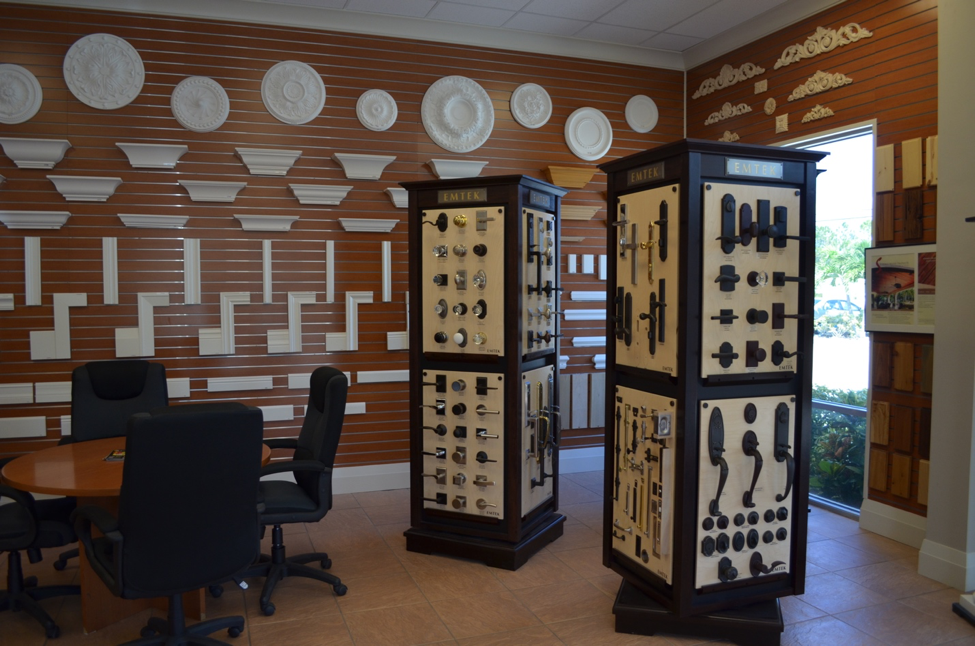 Located on the west side of Metro Parkway, just north of Daniels Parkway, our Smith & DeShields Fort Myers showroom is well-appointed, with a multitude of displays that allow clients to touch and feel many of our products.
Smith & DeShields also offers a large inventory of in-stock mouldings available for your convenience. We welcome you to take home moulding samples of our products to see how they would look in your home firsthand. Our mouldings, as well as our other products, stand the test of time and offer style, selection, and service for all clients, big or small.
Style
Our Fort Myers showroom offers a vast selection of hardware samples on display. Smith & DeShields specializes in all popular brands and also many smaller, unique lines that can give your home a personalized touch. If you don't find what you're looking for on the showroom floor, Smith & DeShields can acquire it from almost any manufacturer worldwide. Our extensive inventory makes Smith & DeShields one of the largest and finest hardware-stocking dealers in Florida.
Selection
At the Fort Myers showroom, you can choose from an unparalleled selection of doors, hardware, moulding, and other architectural accents and building supplies. Many products are available immediately, and local exclusives to Smith & DeShields can be found in stock. Smith & DeShields also offers pricing that cannot be beat, unlike expensive chain hardware stores.
Service
Smith & DeShields' sales associates are among the best in the industry and are quick to offer valuable advice and insights. They are highly knowledgeable about the many products available at Smith & DeShields' Fort Myers showroom and they're ready and eager to help you you're your architectural products selections that fit your specifications. If you're unsure what you're looking for, they are happy to help you explore the various options available so that your decision is an informed one.
Smith & DeShields delivers in Southwest Florida to Fort Myers, Estero, Cape Coral, Sanibel/Captiva, and Bonita Springs, making getting your doors, millwork, or hardware even easier.
Smith & DeShields
If you are interested in installing custom hardware in your home, visit Smith & DeShields, the #1 family owned and operated door manufacturer in South Florida.
For over 65 years, Smith & DeShields has been well-respected for evolving its product lines to match the latest technology, designs, and hardware that stand the test of time. As such, contractors, architects, and homeowners alike revel in the wide variety of quality products showcased in each of our four Florida showrooms.
If you are interested in visiting our Fort Myers showroom, visit us at 1790 Metro Parkway, Unit B, Fort Myers, FL 33966. You can also visit one of our showrooms in Naples, Boca Raton or Jupiter. Visit smithanddeshields.com to learn more.

Need help? Speak with an Expert.
Let one of our best-in-class sales associates help you find the perfect building supplies for your project.
Contact Us