How to Accessorize your Kitchen Cabinetry with Beautiful Hardware
November 18, 2022
If you're looking to replace old, dated hardware with new hardware in your kitchen, look no further. Endless choices await you. Knobs or Pulls? Nickel or Brass? You'll also want to be mindful of previous holes created by the old hardware. These questions are crucial when determining which style of hardware is best for your kitchen. We've created a general guide to updating hardware, including some of our favorite hardware shared with you below.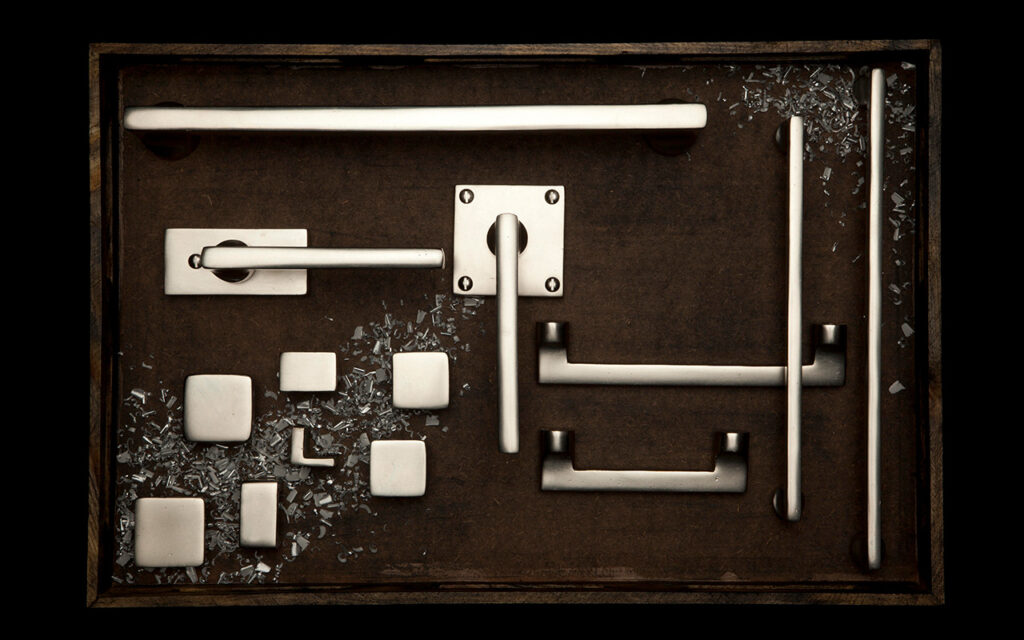 Trends for Kitchen Hardware
You might want to think of the hardware as jewelry for your cabinetry. Getting dressed up and adding jewelry is a way to be noticed and to be the center of attention. New hardware just might be what your cabinetry needs to turn heads. Here are a few modern hardware designs that are becoming incredibly popular in new homes.
Matte black finishes
Satin black finishes
Latches instead of knobs
Mixing and matching knobs and pulls
Square bar pulls instead of tubular
Handles
Whether your home is fashioned with wood, marble, or ceramic features, there's an enormous array of options for homeowners. Handles also come in various styles and finishes, allowing you to choose from many possible combinations for your home. Finishes can also come in numerous shades. There's matte or satin, antique, champagne, traditional, lacquered and more. Some of the most popular are:
Glass
Brass
Chrome
Nickel
Stainless Steel
Pulls
Choosing pulls over knobs can have many benefits. Firstly, pulls typically are a little easier to use than knobs, which makes them an exceptional choice for homes with fragile or arthritic hands. Pulls can decrease the amount of contact your hands have with your cabinets, which helps to keep your cabinetry spotless, thereby creating less hassle overall. Lastly, pulls are available in a wider selection of designs than knobs. With so many unique designs and finishes, it is easier to give your cabinets a designer touch.
Knobs
Knobs are typically small in size, which gives them a more refined appearance than pulls. If you have stunning cabinetry or a stunning backsplash that you'd prefer to have to stand out, choose a knob that fits the style of your home. No matter which finish you decide on for your kitchen hardware, one thing is sure: each choice offers a unique look and feel. The many options make it easy to find the perfect interior door hardware to suit your taste and décor.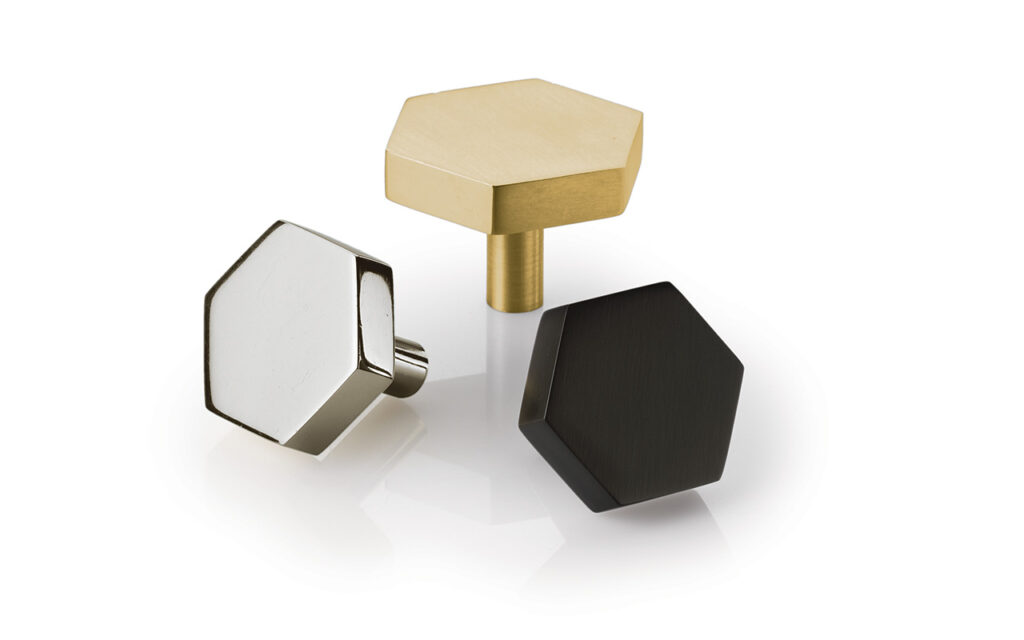 Featured Brands
Smith & DeShields offers you competitive pricing and the best-in-the-industry experience. Because quality matters to our clients and to us, we proudly note our top-quality vendors:
Emtek
Baldwin Hardware
OMNIA Industries Inc
Ashely Norton
Rocky Mountain Hardware
AHI Hardware
SIMONSWERK
Karcher Design
Schlage
Unison Hardware
Smith & DeShields
Finding the right aesthetic for your home can be a bit overwhelming, so leave it to the professionals to help you choose the proper hardware.
For more than 65 years, Smith & DeShields has built a reputation around the constant evolution of its product lines to match the latest technology, designs, and hardware that stand the test of time. Contractors, architects and homeowners alike are invited to experience the wide variety of quality products showcased in each of our four Florida showrooms. If you are interested in installing our custom hardware for your home, visit one of the four showrooms throughout Florida, including Naples, Fort Myers, Boca Raton, and Jupiter. Visit SmithandDeShields.com to learn more.

Need help? Speak with an Expert.
Let one of our best-in-class sales associates help you find the perfect building supplies for your project.
Contact Us