Understanding Door Casings and Styles (types, installation, tips, etc)
November 11, 2021
Door casings are a detail in the home you won't want to miss. Easily fitted and installed, door casings add a touch of elegance and structure to the home. With material options ranging from wood, styrofoam, LDF, or any combination, you can add door casings on any door with a variety of styles that fit your home's aesthetic.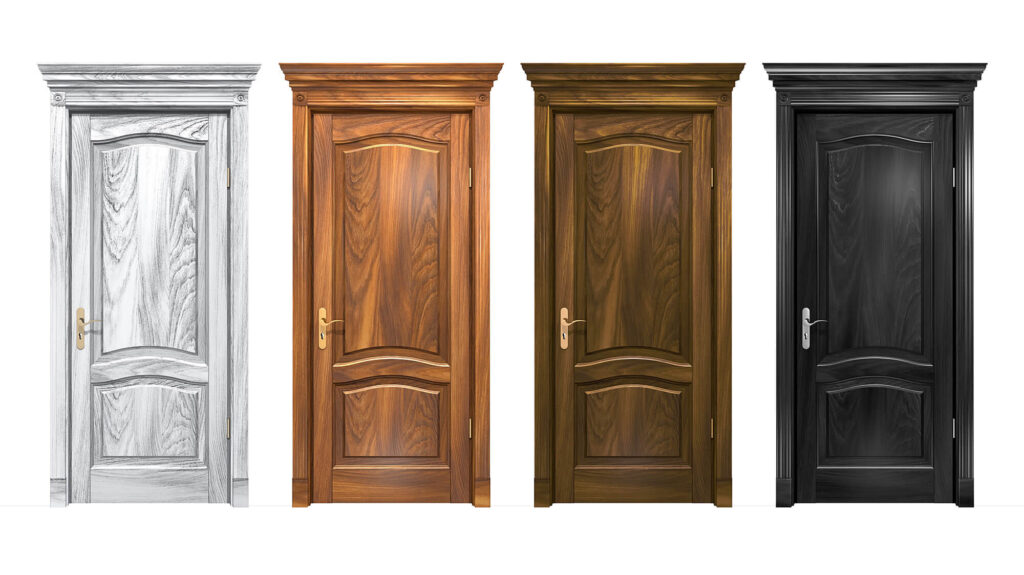 A Little History
In the 19th century, a plethora of ornate homes and federal buildings were fitted with door casings to show the authority and distinction of the institutions. A great example of this would be in any government building in Washington D.C. Door casings were also a popular option in many colonial-styled homes as a way to introduce dimension into the architectural interior of the home.
Nowadays, people everywhere install these simple pieces as a finishing touch on their room designs. Consisting of only 3 wooden pieces, two elongated side panels, and a top (head) panel, door casings can be customized as simply or as complex as the homeowner desires.
Technical Differences
There are also two different ways a door casing can be cut to create different styles. Mitered casings consist of panels cut at a 45-degree angle and pressed together with other panels to create the 90-degree corner angle of the door frame. Butt casings are similar, however, they are cut evenly and consist of two even length straight side panels and a larger overhanging head panel that rests on top. Butt casings are great for showcasing high ceilings as they draw attention upwards when looking at the door.
If you are wondering which door casings best suit the style of your home, here are some tips worth considering to help you make a decision.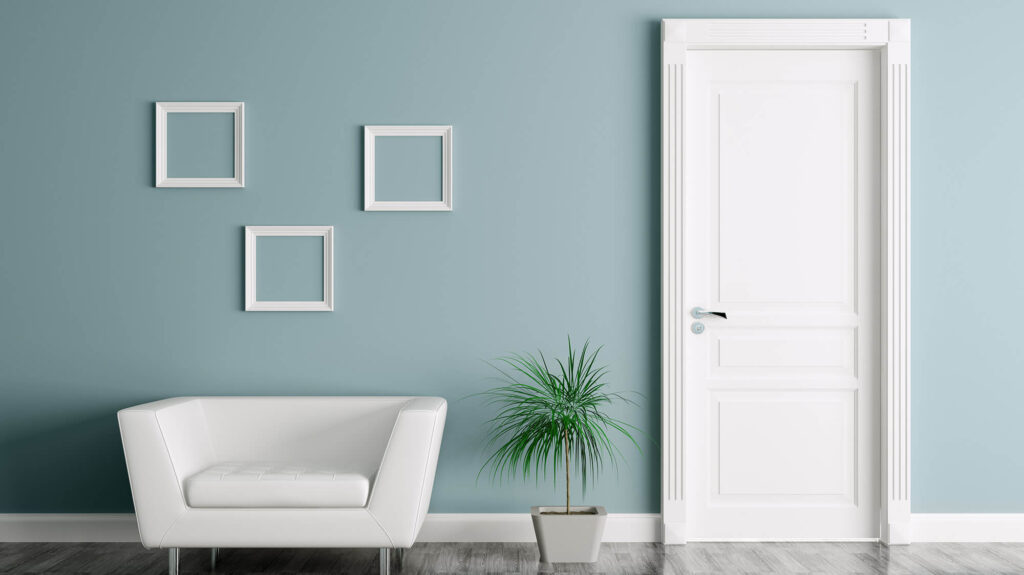 Style
Keep in mind the current style of any crown molding or base floor trim. Matching the door casings with these facets will create continuity in all of your rooms and be a seamless tie-in with the rest of your home. If your rooms have complex or intricate base molding, try and match the door frame with the same complexity.
Another aspect to consider is the thickness of the door casing. It should match the base molding to keep the look harmonious. Most people can point out inconsistencies when it comes to dimensions, it makes the room feel unbalanced if the base molding and door casings are not the same width. So make sure you measure!
Themes
Try and stick with a general theme for door casings that will match the style and aesthetic of your home. If your home is more contemporary, a simple, flat door casing may add additional clean lines for a more subdued look.
Elegant, victorian styled homes can get away with a more intricate and ornate style, consisting of ripples, bevels, and grooves with additional design patterns. Either way, sticking with one theme will bring more continuity to the look of your home.
Add a Personal Touch
Lastly, try adding a personal touch to your door casings. If you're creative, you might want to paint or add a design to the door casing to put your personality into the motif of your home. Maybe your home consists of earthy textures and you want to stain the door casing a color differing from the other wooden features, creating an eclectic atmosphere. Whatever, you choose, make sure the style is your own and is something you can enjoy.
If this still seems overwhelming to decide which door casings suit your home style, Smith and DeShields is here to help. With over 60 years of supplying homes across Florida, we look forward to assisting you with your selections.
When you're in the Naples area be sure to visit our 4000 square foot showroom at 2360 Trade Center Way, Naples, FL 34109 if you are interested in our grand selection of door casings, millwork, and hardware. Do you have a question about our offerings? Call 239-591-2224 for additional information.

Need help? Speak with an Expert.
Let one of our best-in-class sales associates help you find the perfect building supplies for your project.
Contact Us