The Best Residential Door Hardware for Your Home
January 11, 2023
Hardware is the finishing touch your door project needs, and you will find a wide selection of well-known manufacturers from which to choose at Smith & DeShields. We offer you competitive pricing and the best-in-the-industry experience. Because quality matters to us – and to our clients – we proudly note our top-quality vendors.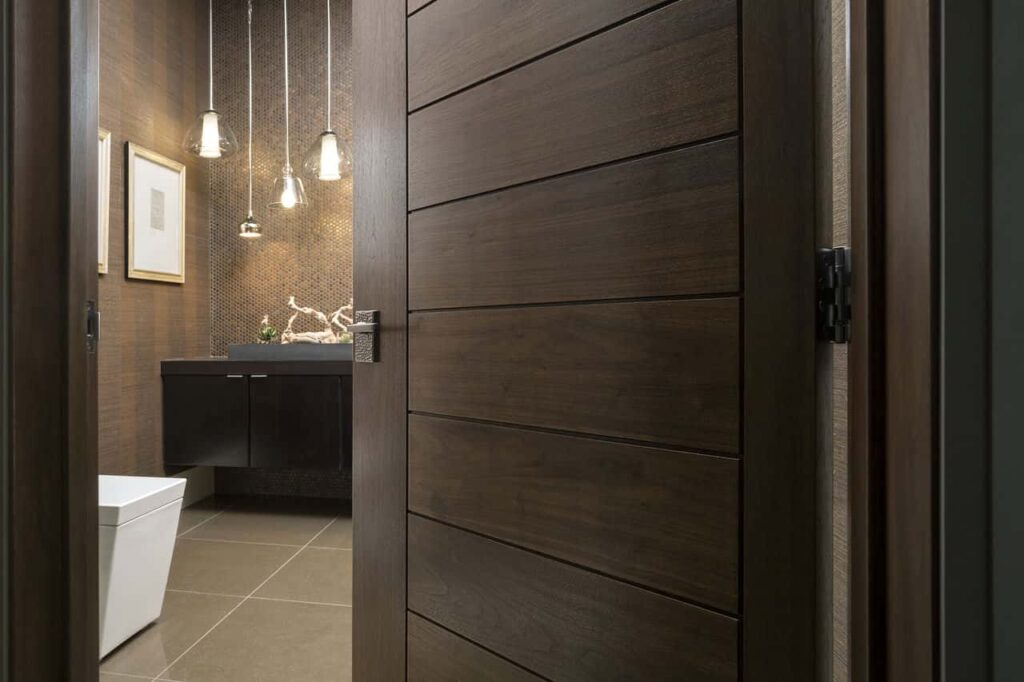 Emtek
Emtek is committed to helping bring your personal style to life. Each order is custom assembled in their Southern California facility. There is no predetermined combination of knobs, levers, rosettes and finishes as customers can mix and match according to their individual tastes.
Baldwin Hardware
Since 1946, Baldwin Hardware has delivered modern luxury to discriminating homeowners, architects and designers through superior design, craftsmanship and functionality.
OMNIA Industries, Inc.
OMNIA Industries, Inc. has supplied the industry with architectural hardware that is stylishly designed yet exceptionally functional since 1964.
Ashley Norton
Ashley Norton is a leading manufacturer of solid bronze and solid brass architectural hardware. Their offerings include door and cabinet hardware in contemporary, transitional and traditional themes.
Rocky Mountain Hardware
Rocky Mountain Hardware offers hardware expertly crafted in America using only the finest art-grade bronze and precision-quality mechanisms. In fact, all products are backed by a lifetime guarantee. Each piece is individually cast for one-of-a-kind character and then given a hand-applied patina that grows richer and more lustrous in response to the environment.
AHI Hardware
AHI Hardware is distinguished by its outstanding design, high quality and competitive pricing. They provide a broad, well-designed range of products that consumers can be proud of which includes an extensive modern line of door hardware for residential and commercial applications.
SIMONSWERK
SIMONSWERK is a leading supplier of high-quality hinges and hinge systems for residential, heavy-duty and front doors. They have been doing business for over 130 years.
Karcher Design
Karcher Design provides an extensive range of contemporary lever designs as well as window handles, door pulls, and accessories. Designs are offered in a satin stainless-steel finish with select designs available in polished stainless-steel or a dual polished/satin finish. German engineering ensures excellent functionality and years of worry-free service.
Schlage
Schlage pioneered the first push-button lock in 1920. For 100 years, their legacy of continuous improvement, attention to detail and obsession with thoughtful innovation has provided its users with peace of mind and solutions for a life and job made simpler.
Unison Hardware
Unison Hardware caters to customers through both residential and commercial lines, and uses superior engineering, precision casting and meticulous craftsmanship in order to manufacture and assemble the perfect hardware for your doors.
Top Knobs
Top Knobs is the #1 manufacturer of decorative hardware for the professional market. Top Knobs' products are prominently displayed in leading kitchen, bath and decorative hardware showrooms throughout North America.
Schaub & Company
Schaub & Company creates cabinet hardware with passion and expert craftsmanship. Every one of their pieces is rich in design and details that will make your home truly stand apart.
Colonial Bronze
Colonial Bronze has produced fine cabinetry and architectural hardware for over 90 years. Their products are proudly manufactured in the USA so that when you order hardware from Colonial Bronze, American craftsmen and women deliver the finest products you can find anywhere.
Cavity Sliders USA, Inc.
Cavity Sliders USA, Inc. is a premier manufacturer of pocket door hardware. With strict attention to detail from design through production, Cavity Sliders offers sliding door products that are high-quality, reliable and operate smoothly.
All About Door Hardware
Door hardware can serve a few purposes: securing your home, adding beauty, and creating convenience. Many types of door hardware are made specifically for each door in your home or commercial building. Smith & DeShields ensures that all hardware is secured and fitted accordingly to each door. We also determine which lock combinations are best for your home and allow you to select specific styles or finishes that best suit your home or commercial building.
Each lock also offers a different level of security. The American National Standards Institute (ANSI) designates three levels. Grade 1 is the highest. Grade 2 offers mid-level security, while Grade 3 provides basic protection. Each vendor offers a unique variety of hardware at all security levels, finishes and styles that are custom picked for you, including:
Front Door Entry Sets
Electronic Locks
Deadbolts
Keyed Levers and Knobs
Knobs and Lever Sets
Sliding Door Hardware
Barn Door Hardware
Multi Point Lock Trim
Door Accessories
Smith & DeShields
Choose Smith & DeShields to help pick your top-quality door hardware today. No matter what your style, we've got it!
For over 65 years, Smith & DeShields has been well-respected for evolving its product lines to match the latest technology, designs and hardware that stand the test of time. Contractors, architects, and homeowners alike are invited to experience the wide variety of quality products showcased in each of our four Florida showrooms.
Visit SmithandDeShields.com to learn more.

Need help? Speak with an Expert.
Let one of our best-in-class sales associates help you find the perfect building supplies for your project.
Contact Us