Professional Builders Share Their Experiences with Poplar Wood
January 4, 2023
Poplar wood is one of the most popular wood types commonly used in making furniture, toys, plywood, decorations, cabinets, etc. Even though Poplar is considered a hardwood, its workability is easy as softwoods like pine. Here is what the experienced professionals at Smith & DeShields have learned about working with Poplar wood.
What is Poplar Wood?
Poplar wood is often light in color, with green or light brown streaks running through it. Poplar is uniform and medium in density, making it an excellent option for multiple uses.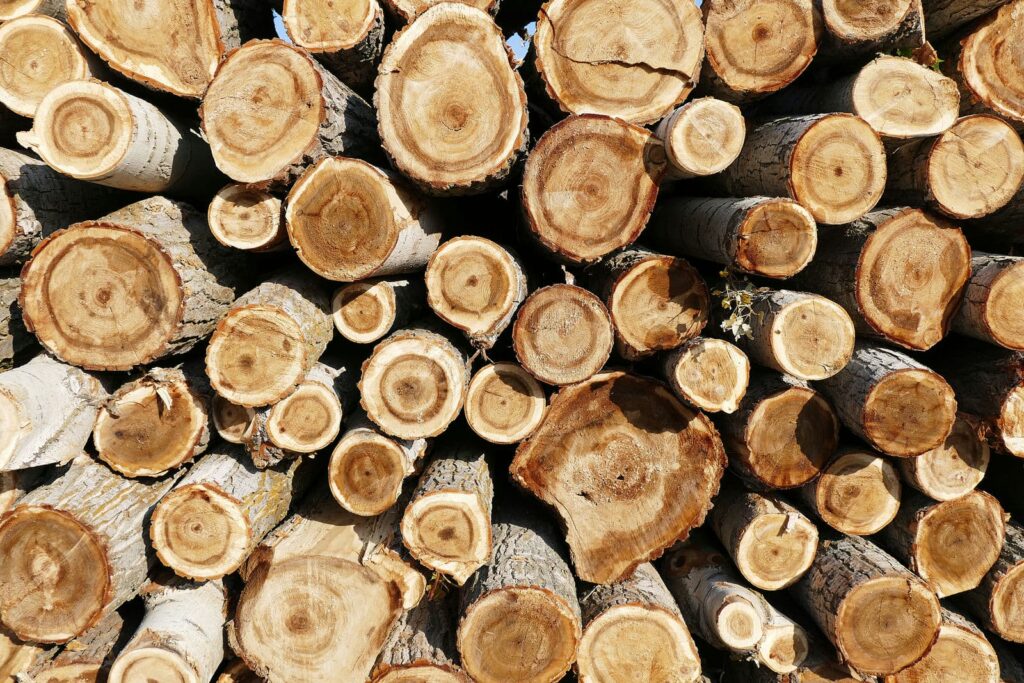 There are many types of Poplar, including Balsam, Black, White and Yellow. Smith & DeShields handpicks specific Poplar products from a variety of our top-quality vendors to create the finest finished products available.
What Is Poplar Wood Used For?
Smith & DeShields offers a wide variety of products made from Poplar, such as Applied Panels, Poplar Bases, Poplar Casings, Poplar Chair Rails, Poplar Crowns, and more. Each application is handcrafted for your home or commercial building for a personalized approach to Poplar mouldings and other products.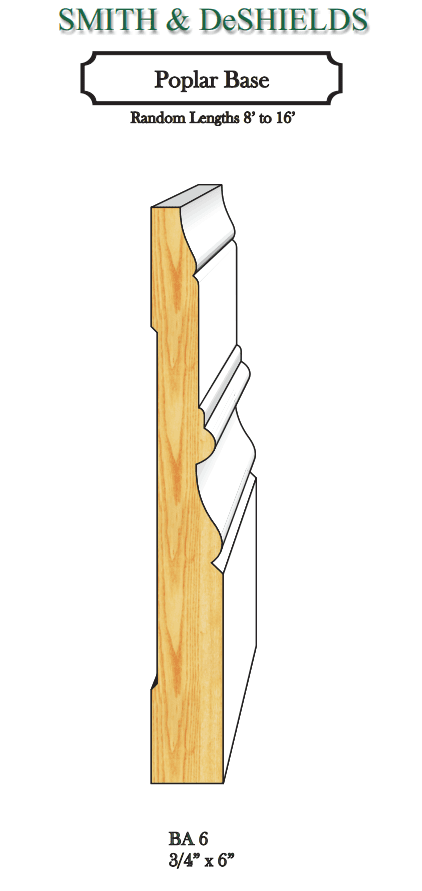 Poplar is utilized because of its stability, lightweight, and affordability. It is often used for internal components in furniture like sofa frames, cabinet parts, millwork and even trim work. Poplar is commonly used as trim because it is more durable than most woods and is easier to find without imperfections such as knots. Smith & DeShields offers many trim applications made from Poplar to enhance the look of your home or commercial building.
A few other examples of Poplar wood usage are:
Built-Ins
Baseboards
Casework
Benefits of Poplar Wood
There are many benefits with this fine wood, including its availability, its rapid growth and height (which allows for longer lumber pieces), its hardness on the Janka Hardness Value, and its workability, which allows for highly detailed millwork. It is also extremely lightweight making it one of the most accessible hardwoods to work with, and it can also be used inside and outside your home depending on the climate.
With many kinds of soft woods out there, Poplar wood ranks at 540lb on the Janka Hardness Value Scale, which puts Poplar wood higher than pine. Because Poplar is softer than most hardwoods, it takes manipulation with a lather, router, or saw well.
Due to its light color, it is necessary to sand Poplar wood, as well as paint it. Staining cannot be used for Poplar woods. Stain grade Popular is available but as a special order only.
Smith & DeShields
If you are interested in adding custom Poplar wood into your home, trust Smith & DeShields.
For over 65 years, Smith & DeShields has been well-respected for evolving its product lines to match the latest technology, designs, and hardware that stand the test of time. This is why contractors, architects, and homeowners alike are invited to experience the wide variety of quality products showcased in each of our four Florida showrooms.
Visit SmithandDeShields.com to learn more.

Need help? Speak with an Expert.
Let one of our best-in-class sales associates help you find the perfect building supplies for your project.
Contact Us