The Benefits of EWD Custom Doors
April 26, 2023
Exclusive Wood Doors (EWD) follows a guiding principle that all their exterior doors are built solidly, producing lasting value due to exceptional craftsmanship. All EWD wood products are made from solid wood with doors crafted in authentic stile and rail construction. Each piece is created individually with alternating grain patterns to ensure balance and stability for every entryway. Keep reading to explore the benefits of our top-quality vendors like Exclusive Wood Doors at Smith & DeShields.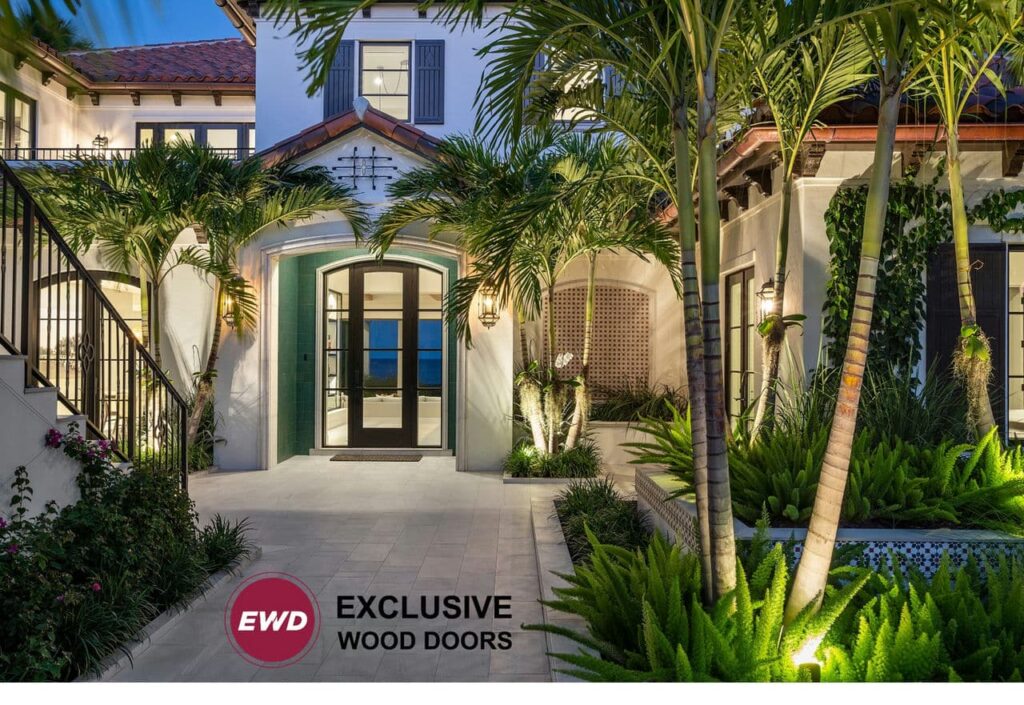 Quality
Exclusive Wood Doors offers exceptional quality from hinges to locks. As one of our top-quality vendors, EWD provides an endless variety of doors that will withstand the test of time and Florida's tropical conditions.
Offering two hinge types: a butt hinge and concealed adjustable hinge, EWD hinges are available in different sizes for different weight capacities, materials, and finishes to complement the architectural style of any home.
EWD features an exclusive award-winning Simonswerk Tectus concealed adjustable hinge, which is one of many innovative hardware options. It is not only aesthetically pleasing due to its invisibility but also adjustable in the x, y, and z-axis. EWD is one of the only manufacturers with hurricane-impact-approved concealed adjustable hinges.
Offering a variety of lock options to meet your home's aesthetic and security requirements, EWD aligns the design with the function of your door. Lock types include single deadbolt locks with roller catches, tubular locks, mortise locks, lever-activated multipoint locks, and key-activated multipoint locks. While you can find contemporary and traditional handles for all lock types, each corresponds to a function and architectural style.
EWD's swinging front door has exceeded Florida's most rigorous hurricane impact testing standards for air, water, and structural performance, with design pressure ratings compliant with High-Velocity Hurricane Zone (HVHZ) requirements.
Innovation
Exclusive Wood Doors believes that innovation drives their front-door company forward, which is why you will never see them settle. EWD believes that its leadership is defined by its commitment to engineering as we command performance from all product categories. As a leading wood door manufacturer, EWD stands by its products and constantly strives to improve and redefine residential entry doors.
Customization
EWD offers custom capabilities that allow you to create the best design for your opening; with design options such as performance glass, hardware, and factory finishing, the possible combinations are endless. EWD solid wood systems are designed by you and engineered by them to perform in any opening.
Choose from the three different possibilities and custom designs below for further opportunities.
Swinging
Pivot
Folding
Custom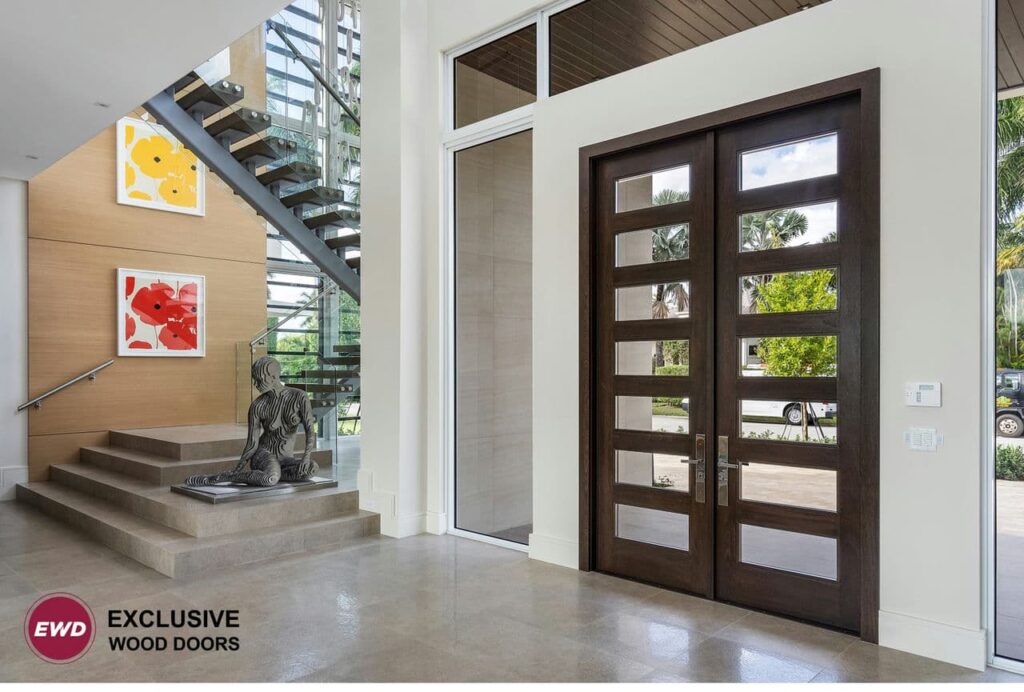 Regardless of the intricacy of each piece, all doors and components can be customized uniquely to a specific design.
Smith & DeShields
Trust Smith & DeShields to help you choose the perfect custom door for your home or office.
Choose from our unparalleled selection of doors, hardware, moulding, and other architectural accents and building supplies. Many of which are in stock, available immediately, and local exclusives to Smith & DeShields. Quality permeates every facet of our business, and it's no different when it comes to choosing top-quality door manufacturers. For over 65 years, Smith & DeShields has been well-respected for evolving its product lines to match the latest technology, designs, and hardware that stand the test of time. Contractors, architects, and homeowners alike are invited to experience the wide variety of quality products showcased in each of our four Florida showrooms. Visit SmithandDeShields.com to learn more.

Need help? Speak with an Expert.
Let one of our best-in-class sales associates help you find the perfect building supplies for your project.
Contact Us