Cabinet Hardware Trends to Elevate Your Home's Aesthetic
May 17, 2023
Revitalizing the overall ambiance of your home can be accomplished through the simple act of updating your cabinet hardware. Doing so is both affordable and uncomplicated, and it can significantly elevate the appearance and atmosphere of your living spaces.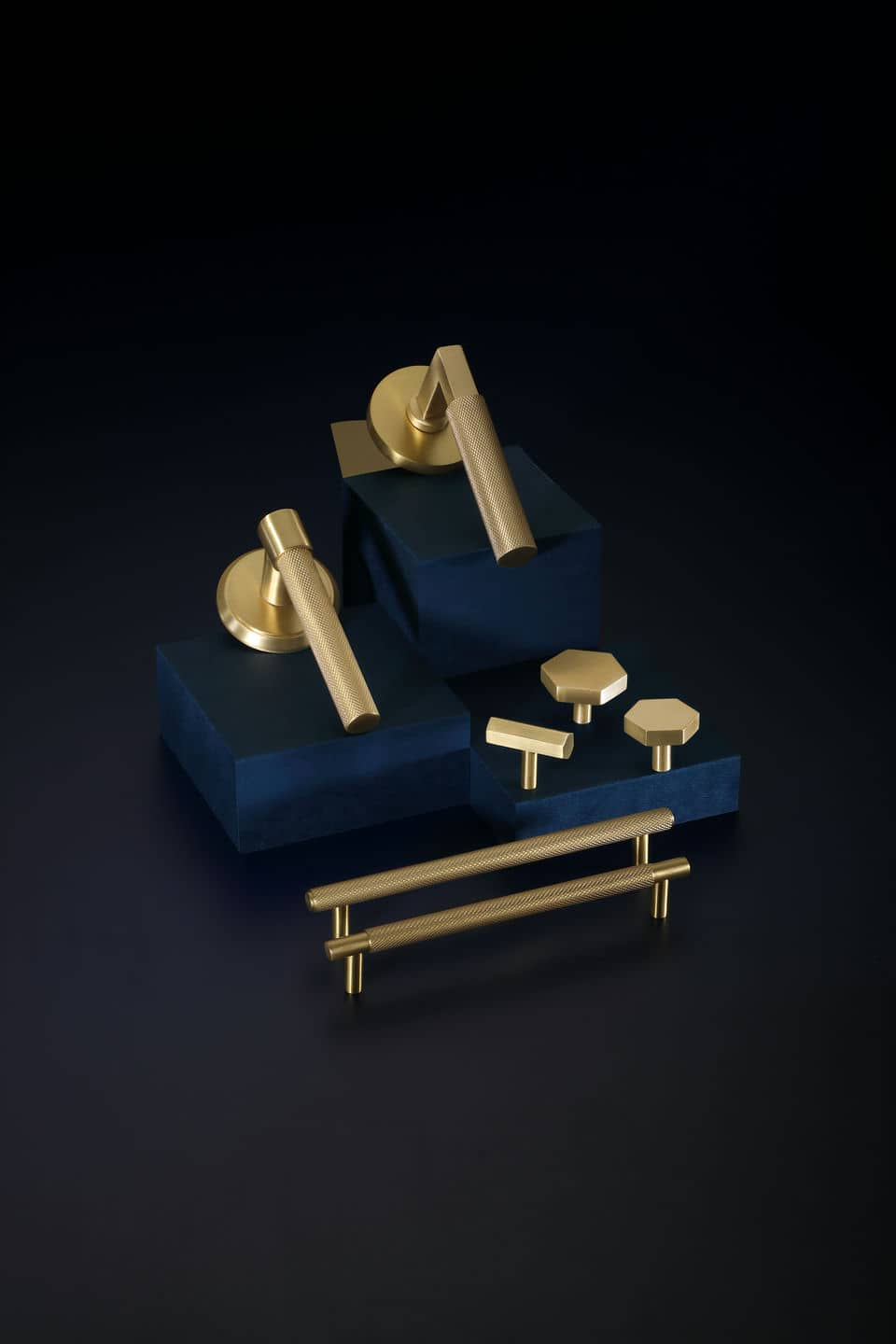 Whether you want to enhance your kitchen, bathroom, or any other area of your home, replacing your cabinet hardware can have a profound impact on the overall design aesthetics. In this blog, we will examine some of the latest trends in cabinet hardware and how they can serve to enhance the appearance of your home.
Mixed Metals
A prominent trend in cabinet hardware is the use of mixed metals. Combining different metal finishes, such as brass, bronze and chrome, can produce a visually appealing dynamic. This trend enables you to mix and match various finishes and styles to create a unique and personalized appearance that reflects your personal taste.
Statement Pieces
Another popular trend in cabinet hardware involves utilizing bold, statement-making pieces. Large, oversized knobs and handles can add a touch of drama and sophistication to your cabinets. Intricate designs and details can also create an aura of elegance and luxury. These eye-catching pieces can be utilized to create a focal point in your living spaces, and they can help to tie together your overall design scheme.
Minimalist
If you prefer something more understated, minimalistic designs are also trending in cabinet hardware. Sleek, simple knobs and handles can create a clean, modern look that is both timeless and elegant. These minimalistic designs can complement a wide range of design styles and can be utilized to create a cohesive and streamlined look throughout your home.
Natural
Lastly, natural and organic materials are making a comeback in cabinet hardware. Rustic finishes, such as weathered or distressed brass, can add warmth and texture to your living spaces. Natural materials, such as wood and stone, can create a sense of warmth and earthiness that is both calming and inviting.
Smith & DeShields
Updating your cabinet hardware is an affordable and straightforward approach to enhancing the look and feel of your home. By incorporating some of the latest trends in cabinet hardware, you can create a unique and personalized appearance that reflects your personal style and enhances the overall aesthetic of your living spaces.
Enhance your home's aesthetics with the latest cabinet hardware trends with Smith & Deshields to guide you through the selection process. With their expertise and knowledge, you can be sure that you'll find the ideal hardware to suit your needs.
Choose from our unparalleled selection of doors, hardware, moulding, and other architectural accents and building supplies as well. Many of which are in stock, available immediately, and local exclusives to Smith & DeShields. Quality permeates every facet of our business, and it's no different when it comes to choosing top-quality hardware manufacturers.
For over 65 years, Smith & DeShields has been well-respected for evolving its product lines to match the latest technology, designs, and hardware that stand the test of time. Contractors, architects, and homeowners alike are invited to experience the wide variety of quality products showcased in each of our four Florida showrooms. Visit SmithandDeShields.com to learn more.

Need help? Speak with an Expert.
Let one of our best-in-class sales associates help you find the perfect building supplies for your project.
Contact Us