5 Benefits of Installing Custom Commercial Door Hardware
March 28, 2023
From commercial spaces to modern homes, Smith & DeShields doors can enhance any location. Regardless of the location, however, the hardware you chose for any door should be upgraded from residential to commercial grade.  The switch has many benefits, and you'll be glad you made the change. Here are five benefits to installing custom commercial door hardware in a residential or commercial space.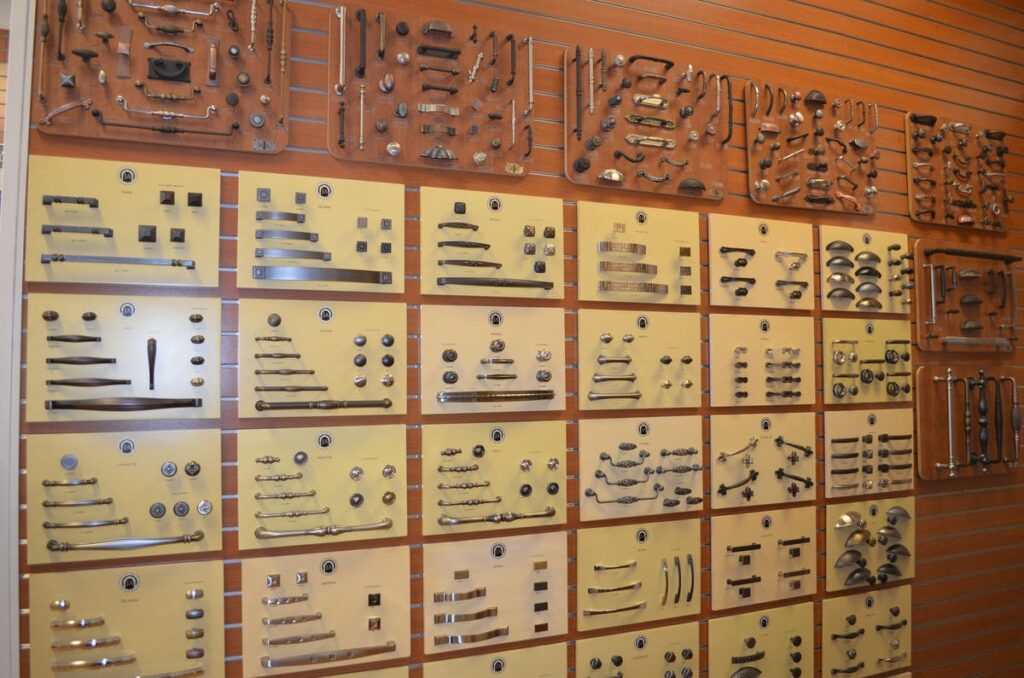 Security
Security is essential in both commercial and residential settings and because of this, door hardware should not be overlooked. Whether the door lies in front of a supply room, a conference room, or a storage room, security is essential.
Not only does Smith & DeShields door hardware enable you to close and lock the door with a latch, but many options allow you to lock it with a key. With commercial door hardware, you can choose the locking mechanism you prefer for your commercial door system.
Safety
Safety should be your top priority whether your door is made from wood, metal, or glass. High-traffic doors receive a lot of use from employees, customers, clients, and business partners. As such, you need door hardware that you are confident of its safety.
Safety is one reason Smith & DeShields recommends purchasing commercial door hardware from a reputable seller. Our residential and commercial hardware is engineered to provide you with years of safe and dependable use.
Durability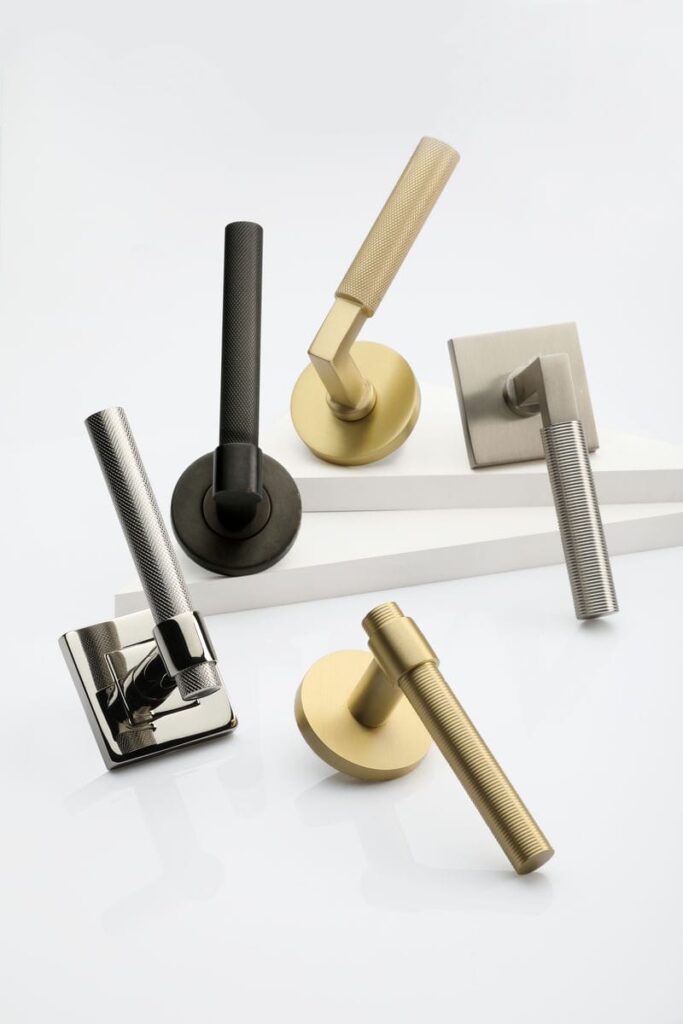 On the other hand, commercial door hardware is made specifically to protect against repetitive use such as those found in commercial environments. Even doors rarely used in an office setting, like those of supply closet doors will see more use in their lifetime than the average door in a residential location.
Commercial-grade door hardware is designed to withstand the wear and tear expected in commercial settings.
Quality
Choosing mechanisms that provide longevity, durability, and aesthetic appeal is essential when selecting commercial door hardware. Durable materials will withstand the constant use many businesses see. Products made from quality materials will also guarantee that the hardware will meet your company's high security and aesthetic standards.
Hardware crafted from quality materials doesn't require frequent replacement. Thinner materials result in hardware that breaks easily, leaving you with a malfunctioning door and the associated costs of the replacement.
Commercial doors are often the first thing customers see, making the appearance a worthwhile consideration. Another benefit of high-quality materials is that they look better and create a professional image for your company.
Customization
One of the best things about choosing commercial door hardware for your office or your home is the ability to customize your door and hardware completely. Commercial spaces and residential homes should give off a unique vibe that invites employees, customers, and guests into your space. With Smith & DeShields's custom doors and hardware, you can create the exact feel you desire.
The combinations are nearly endless, from pocket doors to commercial doors—the track, wheels, door latch, or door lock. No matter what your goal is, Smith & DeShields can open the door to new possibilities.
From customized one-of-a-kind door hardware, you will work with our professionals to build and customize a door from your preferred wood, style, color, and finish, resulting in a truly unique item.
Smith & DeShields
Trust Smith & DeShields to help you choose the perfect custom commercial door hardware for your home or office.
Choose from our unparalleled selection of doors, hardware, moulding, and other architectural accents and building supplies. Many of which are in stock, available immediately, and local exclusives to Smith & DeShields. Quality permeates every facet of our business, and it's no different when it comes to choosing top-quality door manufacturers.
For over 65 years, Smith & DeShields has been well-respected for evolving its product lines to match the latest technology, designs, and hardware that stand the test of time. Contractors, architects, and homeowners alike are invited to experience the wide variety of quality products showcased in each of our four Florida showrooms. Visit SmithandDeShields.com to learn more.

Need help? Speak with an Expert.
Let one of our best-in-class sales associates help you find the perfect building supplies for your project.
Contact Us