Selecting Door Hardware with Smith & DeShields
June 19, 2023
If you're looking to enhance the security, as well as the style of your home, it's important to consider the type of door hardware you utilize. The proper hardware can not only add an aesthetic appeal to your door but can also provide greater protection against the outdoors.
From handles and locks to hinges and kickplates, there are a variety of options from which to choose.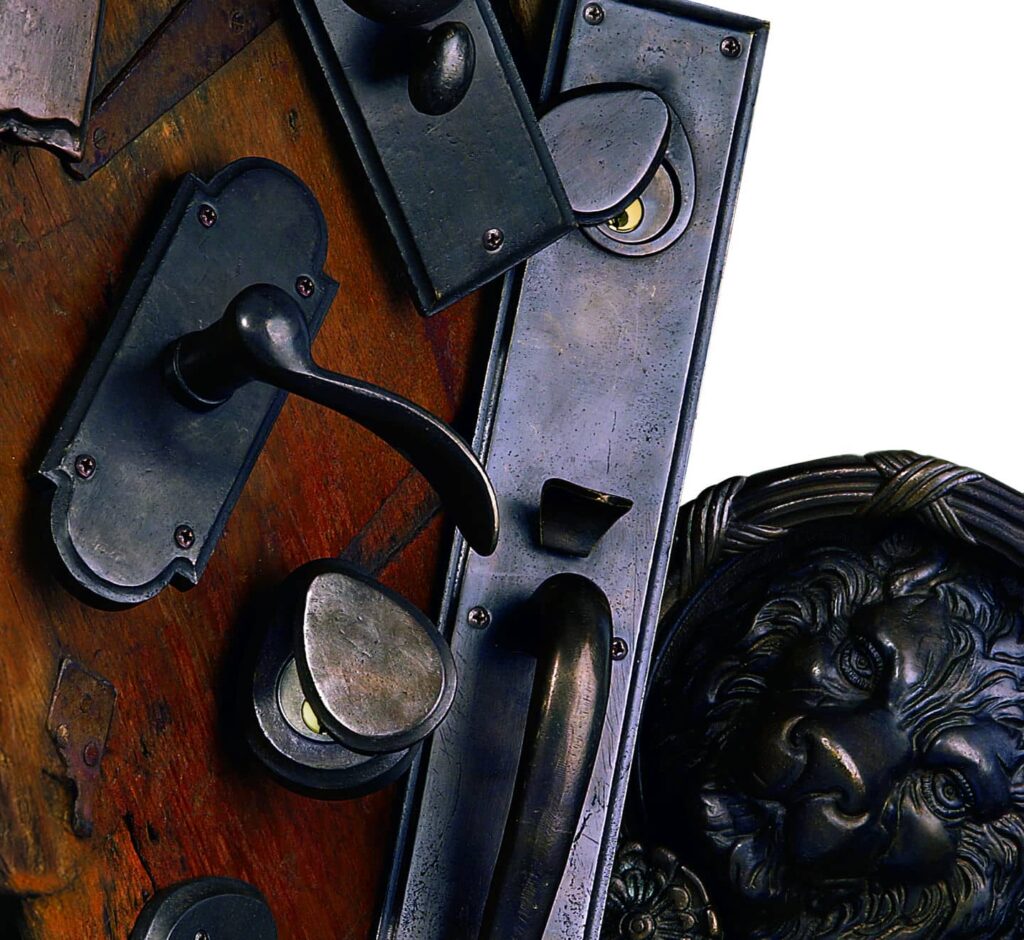 Smith & Deshields, a reputable source for custom architectural products, provides a few tips to help you gain a deeper understanding of door hardware.
By following their expert advice and recommendations, you can learn everything you need to know about selecting high-quality door hardware that provides both security and aesthetic appeal.
Whether you're a DIY enthusiast or a homeowner looking to upgrade your door hardware, these tips are essential in helping you make informed decisions to achieve optimal results.

Types of Locks
When it comes to choosing door hardware, it's essential to consider the many different types of locks that are available. Some of the most common options include deadbolts, handle sets, and smart locks.
Each of these has its own unique features and benefits, so it's worth taking some time to explore the options to make a decision that works best for you.
Whether you're looking for maximum security, convenience, or a combination of both, there's sure to be a lock that fits the bill.

Materials
When it comes to selecting the best materials for door hardware, there are several options available. Brass, steel, and aluminum are among the most commonly used materials. Each has its own unique set of advantages that should be considered before making a final decision.
Ultimately, the material you choose will impact the overall look, durability, and functionality of your door hardware, so it's important to choose wisely.

Finishes
When deciding on the hardware for your door, it's crucial to pay close attention to the finish, as it too can significantly affect the overall look of your door. You might want to consider some popular finishes such as polished brass, which gives off a shin, luxurious feel; satin nickel, which has a more subtle and modern look; or oil-rubbed bronze, which adds a rustic, antique touch.
All of these finishes have their own unique qualities that can give your door the perfect finishing touch.

Security Features
It is of utmost importance to carefully choose door hardware that is equipped with top-notch security features. Regarding security, reinforced strike plates, anti-pick pins, and smart lock technology are key elements to consider.
These features provide an additional layer of protection against potential intruders while enhancing the overall security of your home or business. Therefore, it is highly recommended to invest in high-quality door hardware that ensures solid security measures.

Smith & DeShields
If you're looking for custom door hardware for your home or office, you can trust Smith & DeShields to guide you in the selection process. With their expertise and knowledge, you can be sure that you'll find the ideal hardware to suit your needs.
Choose from our unparalleled selection of doors, hardware, moulding, and other architectural accents and building supplies as well. Many of which are in stock, available immediately, and local exclusives to Smith & DeShields. Quality permeates every facet of our business, and it's no different when it comes to choosing top-quality hardware manufacturers.
For over 65 years, Smith & DeShields has been well-respected for evolving its product lines to match the latest technology, designs, and hardware that stand the test of time. Contractors, architects, and homeowners alike are invited to experience the wide variety of quality products showcased in each of our four Florida showrooms. Visit SmithandDeShields.com to learn more.

Need help? Speak with an Expert.
Let one of our best-in-class sales associates help you find the perfect building supplies for your project.
Contact Us