Pros & Cons to Prefinished Doors | Advice from Naples Door Experts
June 9, 2021
The doors in your home see a lot of wear and tear. Whether it be because you've kicked it open for years while your hands were full of groceries or your toddler used it as a canvas, time after time, the doors in our homes could use an upgrade. Replacing them is a great way to add a new and refreshed look to your home.
If you live in Naples or in Southwest Florida in general, the Naples door experts at Smith & DeShields, Inc. are here to give you the pros and cons of prefinished doors to help you upgrade your home.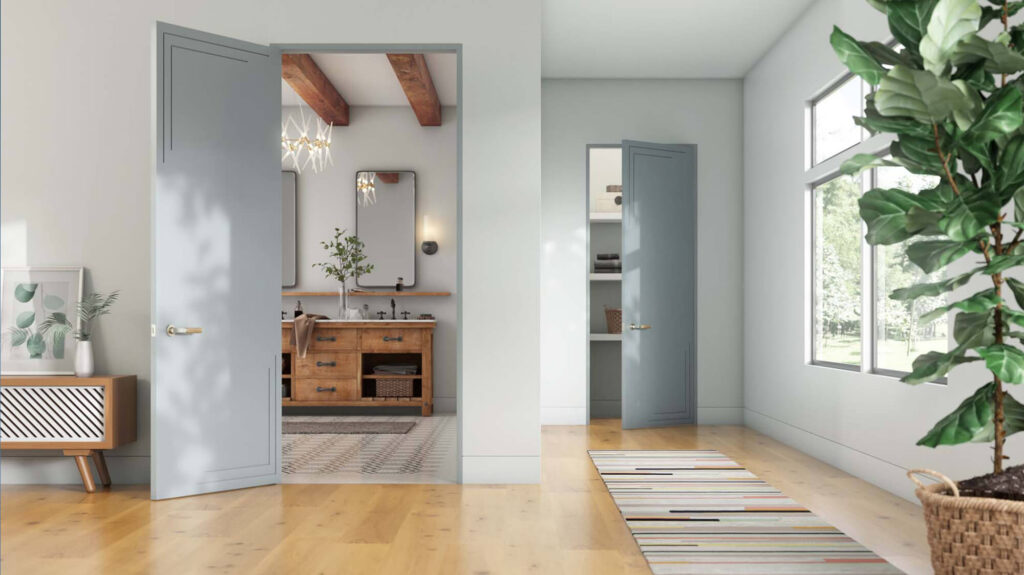 Pro #1 – Prefinished doors are more budget friendly
If you're on a tight budget, prefinished doors are more budget friendly and have a few that unfinished doors do not, which leads us into con #1.
Con #1 – Unfinished doors require more work
According to the Naples door experts at Smith & DeShields, unfinished doors have no finish features such as pre-cut holes for hardware and locks, there are no recesses for hinges and they are not painted, stained or weather-treated for Florida's elements — meaning you'll need to undertake this work yourself or you will need to seek a professional out to assist you.
Pro #2 – Unfinished doors are more customizable
If DIY is an attractive thought for you, then unfinished doors may be just what the doctor ordered. Coming in as a blank slate, you're able to customize the hardware, paint and stain to perfectly match your home and fit your unique aesthetic.
Con #2 – Prefinished doors must be handled with extreme care
It's all in the installation when it comes to prefinished doors. They must be handled with extreme care to avoid scratches. Despite being solid wood, they are very delicate so don't lose the touch-up kit the door comes with.
Pro #3 – Both prefinished and unfinished doors come in a variety of quality, durable materials
The good news about prefinished and unfinished doors is that they both come in a variety of durable materials like oak and pine.
Oak looks gorgeous in their natural state and requires little finish work. If you're a Southwest Florida homeowner that wants to go with an unfinished oak door, consider staining or coating the door, as it can warp in our humid environment.
Pine is less durable than oak, but more budget friendly. In this humid environment, homeowners may want to consider going for a hollow wood door that's reinforced from within to withstand the elements.
At Smith & DeShields, we have a wide variety of doors to suit all your needs, whether it be interior or exterior doors, simple or fancy, impact-resistant and more. With your safety in mind, our exterior doors are Florida building code compliant. We pride ourselves on the quality of products we offer which is why we only work with top-quality vendors.
Smith & DeShields has four locations to best serve you in Boca Raton, Jupiter, Naples and Fort Myers. For more information, visit smithanddeshields.com.

Need help? Speak with an Expert.
Let one of our best-in-class sales associates help you find the perfect building supplies for your project.
Contact Us