Fort Myers Door Experts Explain the Difference Between Solid Core & Hollow Core Doors
June 27, 2021
Whether you're designing a home from scratch or giving your home a makeover, getting the job done is not as easy as opening a catalog, especially when it comes to picking the right doors. Adding the right doors can make or break the look and function of your home.
There are many options to consider and there are several types of doors, including solid wood, solid core, and hollow core doors to choose from, making the whole decision much more complicated. If you live in Southwest Florida, the Fort Myers door experts at Smith & DeShields, Inc. are here to help you make the right choice and understand the difference between solid and hollow core doors.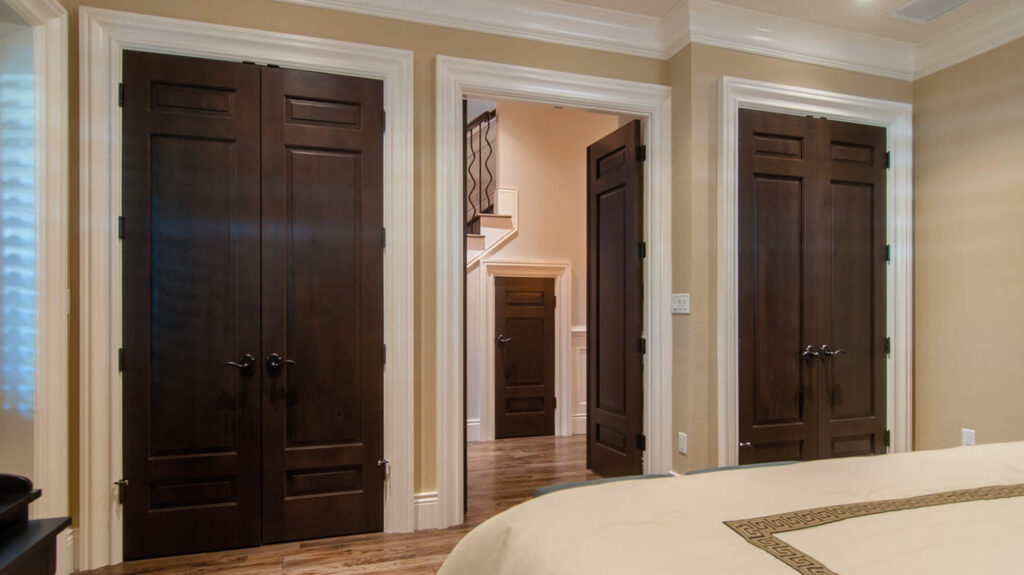 Solid Core Doors
Solid core doors — like its name suggests — have a heavy, solid interior made of wood and synthetic composites and have a wood veneer exterior. Solid core doors provide the durability, sound proofing and look of a solid wood door without the high price tag.
Solid wood doors tend to expand and shrink because of moisture and temperature fluctuations. A major selling point for solid core doors for Floridians is its ability to resist fluctuations due to these factors, which is extremely important in our humid and hot environment.
However, the Fort Myers door experts at Smith & DeShields also encourage customers to understand the cons of the products they're considering. According to them, solid core doors tend to be heavier than hollow core doors, making them more difficult to repair, can be more difficult to install and have less style options.
Hollow Core Doors
Unlike their name, hollow core doors are not completely hollow inside. They have a honeycomb cardboard interior that's wrapped by veneer or fiberglass. Hollow core doors have the benefit of being lightweight, easy to install and cost-effective — perfect for those looking to do the work themselves or for those with many interior doors to replace.
However, hollow core doors do not insulate sound very well and aren't very durable if damaged, typically needing to be replaced if that occurs. Because hollow core doors are more affordable, a common practice or option is to use both solid and hollow for your home projects depending on the location.
At Smith & DeShields, we have a wide variety of doors to suit all your needs, whether it be interior or exterior doors, simple or fancy, impact-resistant and more. With your safety in mind, our exterior doors are Florida building code compliant. We pride ourselves on the quality of products we offer which is why we only work with top-quality vendors.
Smith & DeShields has four locations to best serve you in Boca Raton, Jupiter, Naples and Fort Myers. For more information, visit smithanddeshields.com.

Need help? Speak with an Expert.
Let one of our best-in-class sales associates help you find the perfect building supplies for your project.
Contact Us