Five Florida Home Improvement Hacks
January 14, 2021
Florida is known for many things – the balmy weather, gorgeous beaches, championship golf… and how tough it can be on homes. Here are five Florida home improvement hacks to keep your home in tip-top shape.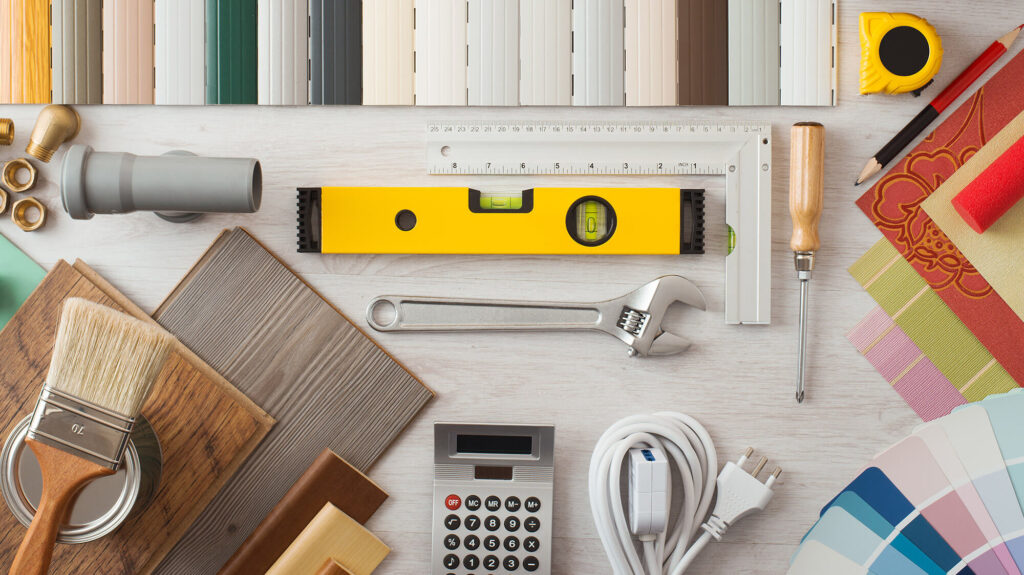 1) Paint the walls
You won't believe what a fresh coat of paint can do for your interior space. It's a cost-effective home improvement hack that won't have to withstand the intense Florida sun outdoors.
2) Finish your moulding
Get down on your moulding's level and take a good look at it. Chances are, it's time for an update. With chipping caused by the vacuum cleaner, kids and pets, a coat of paint may not do the trick. Finished moulding finishes a room and updating yours is a fantastic Florida home improvement hack that will make your home's aesthetic appeal feel great. If you're not sure where to start with finishing the moulding in your home, look here.
3) Improve the landscape
Landscaping is everything, especially in Florida. Improving the landscaping in your yard is a great place to start with your home improvement plans. If you're not a botanist, enlist the help of a local garden center or ask your neighbors about their landscaping materials. Splashes of color in the front yard are a plus but for maximum impact or use one color and vary the height of other plants. A focal point such as a fountain or walkway will also add value to your property.
4) DIY a minor bathroom remodel
The average return on resale for a bathroom remodel is 102 percent. You don't need to hire a contractor to reap this reward, however. Your DIY bathroom remodel with simple home improvement hacks like re-caulking the tub, removing dated wallpaper and adding a fresh coat of paint, adding new cabinet hardware, etc., can increase the value of your home without breaking the bank.
5) Upgrade your front door
This hack can be on the pricier side, but upgrading your front door is a great way to improve your home. Not only will it add curb appeal, but it can make your home safer. Your new and improved door will be better at standing up against would-be intruders and Florida's weather. Not to mention, picking a door that's Florida building code compliant and hurricane-rated is a Sunshine State must.
Begin your home improvement project at Smith and DeShields, Inc., a family-owned business that has proudly served the South Florida building industry for over 60 years. We pride ourselves on the quality of the products we offer in door, hardware and moulding lines, which is why we only work with top-quality vendors. For more information, contact us.

Need help? Speak with an Expert.
Let one of our best-in-class sales associates help you find the perfect building supplies for your project.
Contact Us