Best Door Hardware for Your Jupiter Doors
February 24, 2021
Owning a home in Florida comes with a number as challenges, as well as great reward. We love the 237 days of sunshine we get on average throughout the year, but the sun is quick to dull the paint and finishes on our homes. We love living near the beach, but the salty air wreaks havoc on certain metals.
If you live in Jupiter, Florida or the surrounding area and are looking for the best door hardware for your home, trust the experts at Smith & DeShields to point you in the right direction. Because we know the little details matter, we're here to recommend the best products for your Jupiter doors both online and in our showrooms.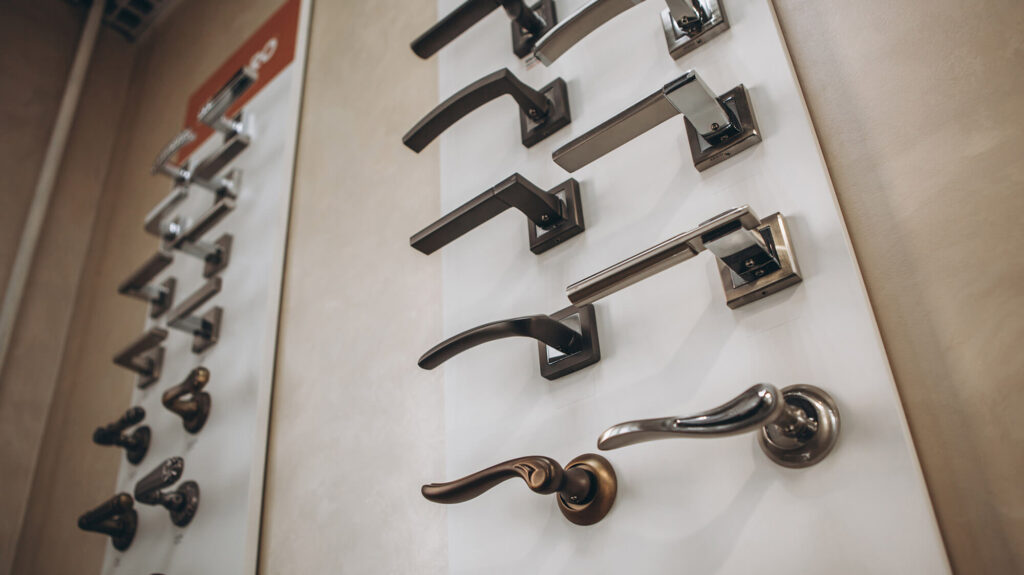 Inox (unison) Hardware 
For the contemporary and modern home Inox (unison) hardware is second to none. Their stunning designs, and stainless-steel based hardware is a perfect match for interior and exterior applications. A wide variety of custom finishes are available; with concealed fasteners they are the perfect match for a clean and contemporary interior.
For discriminating homeowners looking for a modern, luxury look for their Jupiter doors, trust Baldwin Hardware. Their products offer superior design, craftsmanship and functionality. There is no predetermined combination of knobs, levers, rosettes and finishes as customers can mix and match according to their individual tastes. Baldwin also offers a lifetime warranty on certain finishes
The stylishly designed, yet exceptionally functional hardware has been impressing the industry since 1964 and are available in a range of finishes to best fit your Jupiter home's design.
If you're looking for door hardware in Jupiter made of solid bronze or brass, Ashley Norton is the leading manufacturer. Their offerings include hardware in contemporary, transitional, and traditional themes.
Rocky Mountain Hardware offers hardware expertly crafted in America using only the finest art-grade bronze and precision-quality mechanisms. Florida homeowners will be happy to hear that all products are backed by a lifetime guarantee. Each piece is individually cast for one-of-a-kind character and then given a hand-applied patina that grows richer and more lustrous in response to the environment.
Emtek, a hardware company based out of Southern California, custom assembles their products helping bring your personal style to life for your Jupiter doors. There is no predetermined combination of knobs, levers, rosettes and finishes as customers can mix and match according to their individual tastes.
Because quality matters to us – and to our clients – we proudly note and recommend top-quality vendors, such as the ones listed above and on our website for your Jupiter door needs.
Smith and DeShields sales associates, as well as our large showrooms, are among the best in the industry to help you pick the perfect hardware for your Jupiter doors. We are more than happy to help you explore the various options available to help you make an informed decision and choose the right products that will stand the tests of time in Florida.
Serving Southwest Florida for over 60 years, Smith and DeShields has four locations in Boca Raton, Jupiter, Naples, and Fort Myers. For more information, visit smithanddeshields.com.

Need help? Speak with an Expert.
Let one of our best-in-class sales associates help you find the perfect building supplies for your project.
Contact Us