The Top 5 Design Trends in Pre-Finished Doors for 2023
August 29, 2023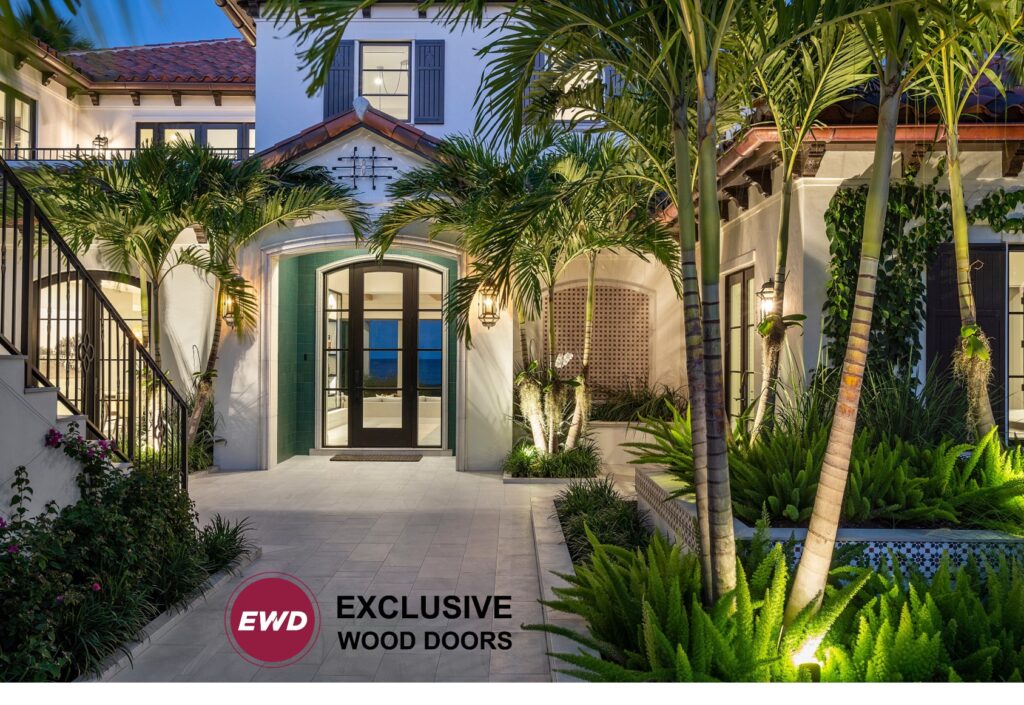 When it comes to home renovation and design, selecting the appropriate doors is essential. Whether you're in the midst of a complete home overhaul or simply looking to update a few key elements, pre-finished doors are a great option. Not only do they save time and money, but they also come in a wide range of styles and finishes to suit any aesthetic.
As we approach the end of 2023, it's worth keeping in mind the top five design trends when searching for pre-finished doors.

Bold Colors
Gone are the days of boring, neutral doors. In 2023, it's all about bold colors that make a statement. Think vibrant blues, deep greens, and rich reds. These statement doors are perfect for adding a pop of color to an otherwise neutral room or complementing a bold accent wall. And with pre-finished doors, you can achieve the look you want without having to worry about painting or staining.

Natural Wood Finishes
While bold colors are certainly in style, natural wood finishes are still a classic choice. 2023 has seen a rise in doors with beautiful, rich wood tones. From warm, honey-colored oak to deep, espresso-toned mahogany, natural wood finishes add warmth and texture to any space. And with pre-finished doors, you can have a natural wood look without the hassle of sanding and staining.

Glass Accents
If you're looking to add a touch of elegance to your home, consider a door with glass accents. This year, doors with frosted or textured glass panes are particularly popular. Doors such as these allow light to flow through while still maintaining privacy, making them a great choice for bathrooms, bedrooms, and other private spaces.

Minimalist Design
Simplicity is key in 2023, and that includes door design. Minimalist doors with clean lines and simple hardware are a great way to create a modern, streamlined look. These doors work particularly well in contemporary homes, where less is often more. Pre-finished doors result in a minimalist look without sacrificing quality or durability.

Industrial Style
Industrial design has been popular for a few years now, and it shows no signs of slowing down this year. When it comes to pre-finished doors, we mean doors with metal accents, such as black steel frames or brushed nickel hardware. These doors work particularly well in loft-style spaces or homes with an industrial vibe.
So go ahead and get creative – the possibilities are endless!

Smith & DeShields
If you're looking for custom doors for your home or office, you can trust Smith & DeShields to guide you in the selection process. With their expertise and knowledge, you can be sure that you'll find the ideal doors to suit your needs.
Choose from their unparalleled selection of doors, hardware, moulding, and other architectural accents and building supplies as well. Many of these are in stock, available immediately, and are locally exclusive to Smith & DeShields. Quality permeates every facet of their business, and it's no different when it comes to choosing top-quality hardware manufacturers.
For over 65 years, Smith & DeShields has been well-respected for evolving its product lines to match the latest technology, designs, and hardware that stand the test of time. Contractors, architects, and homeowners alike are invited to experience the wide variety of quality products showcased in each of our four Florida showrooms.
Visit SmithandDeShields.com to learn more.

Need help? Speak with an Expert.
Let one of our best-in-class sales associates help you find the perfect building supplies for your project.
Contact Us