How to Personalize Your Home with Smith & DeShields Baseboards
February 22, 2023
Good moulding can make or break a home's aesthetic appeal, and no store carries a greater selection of baseboards than Smith & DeShields. We offer a vast selection of baseboards to compliment your home décor in varying sizes, styles and materials. Should you not find what you are looking for in our extensive in-stock selection, we are happy to order it for you!
Quality permeates every facet of our business, and it's no different when it comes to choosing top-quality moulding manufacturers. From modern to painted – here's how to personalize your home with custom Smith & DeShields baseboards.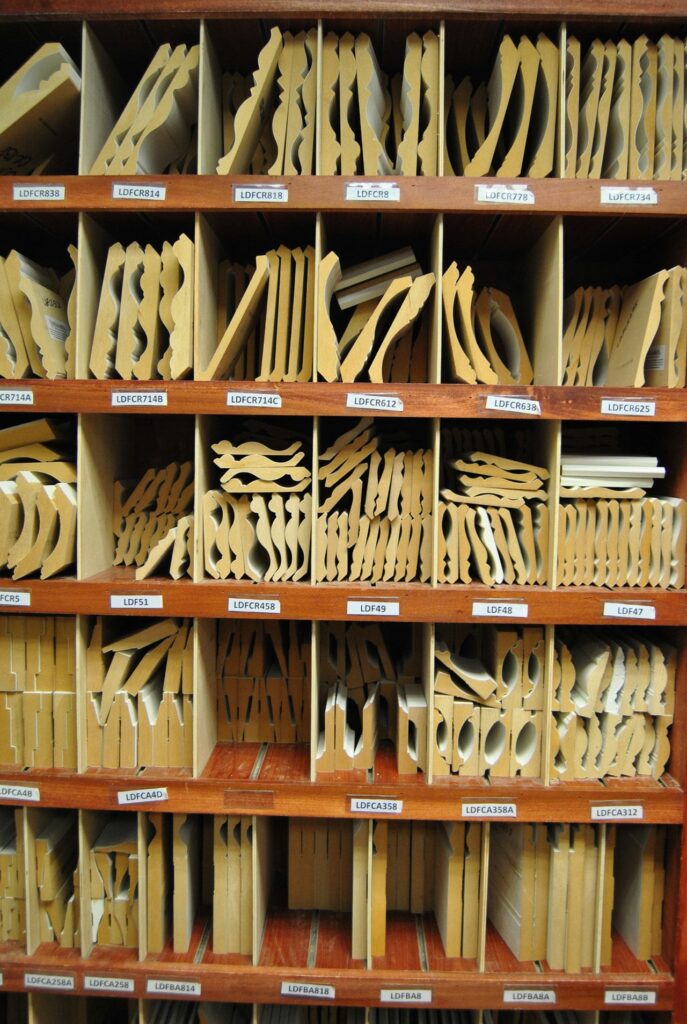 Modern Baseboards
Simple. Elegant. Sleek. Low-profile, modern baseboards rise above traditional expectations of curved or rounded baseboards, instead featuring a flat surface. This style better suits homes with a modern design to them but without going 100 percent minimalist. Flat baseboards add a sense of maturity and luxury to the walls without being too elaborate. This look works well with taller baseboards — at least 6 inches or even higher — for added dimension.
Flat baseboards are not just for airy all-white spaces. The style makes a perfect counterpoint to richly patterned wallpaper.
The deep white baseboard provides a bit of a visual break, rather than fighting for attention. Add interest by choosing a slightly curved baseboard beam wider at the bottom than at the top. Or perhaps soften the corners on your basic flat baseboard by finishing them with a length of quarter-round trim.
Painted Baseboards
If a home lacks color, add color down at the floor level rather than opting for a classic white baseboard. A seamless color, no matter what the color may be, helps draw the eye toward fine details throughout the room that you never noticed before.
Architectural Baseboards
Sometimes architectural details like door profiles and window trim are key features that make a room feel rich and welcoming. Architectural baseboards in any home create a functional and stylish design sure to impress all.
Baseboards can be applied, flushed, or revealed. According to Arch Daily, an architectural design website, all three designs create a very unique artistic look. For example:
Applied: The most common type, these baseboards are the easiest to install, usually by gluing or nailing them to the wall. When the finish of the floor or wall is not particularly well done, this may be the most appropriate option to provide a better look to the overall interior.
Flushed: Unlike the previous option, this baseboard is flush with the wall, without any protrusions. Thus, it fulfills the function of the baseboard without the accumulation of dirt and permits a more minimalist finish. Its installation, however, requires more careful labor and detailing during the project.
Revealed: The reveal or floating baseboard creates a negative at the junction between the floor and the wall, giving the impression that the wall is floating. An aluminum profile is usually installed to achieve this effect, which can be painted later. There are some cases where the niche is painted black to highlight the indentation further.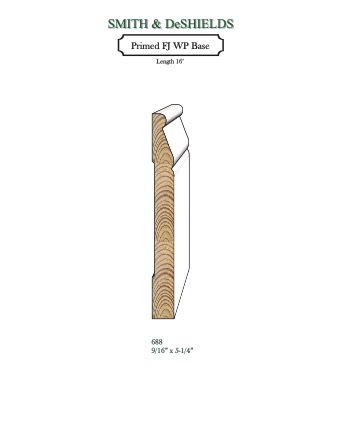 Our Top-Quality Vendors
Choose from our unparalleled selection of doors, hardware, moulding and other architectural accents and building supplies. Many of which are in stock, available immediately, and local exclusives to Smith & DeShields. Quality permeates every facet of our business, and it's no different when it comes to choosing top-quality moulding manufacturers.
Smith & DeShields
Modern, Painted, or Architectural, trust Smith & DeShields with all your baseboard needs.
For over 65 years, Smith & DeShields has been well-respected for evolving its product lines to match the latest technology, designs, and hardware that stand the test of time. Contractors, architects, and homeowners alike are invited to experience the wide variety of quality products showcased in each of our four Florida showrooms. Visit SmithandDeShields.com to learn more.

Need help? Speak with an Expert.
Let one of our best-in-class sales associates help you find the perfect building supplies for your project.
Contact Us