How to Choose the Perfect Hardware for Your Doors
June 27, 2022
Door knobs play an important part in the security of your home or property. They are not only practical, but they also add to the aesthetic of a place. There are many various types of doorknobs available to match your needs, whether you're repairing damaged doorknobs or updating the look and design of the doors in your new house. In this article, we'll look at the many types and functions accessible to you, as well as how to select the best door knob function for each door.
What You Should Know Before Buying Door Knobs
Check that the door hardware will fit your door thickness.
Take note of the necessary borehole size for the doorknob.
Verify that the replacement door knobs are compatible with your door.
Check the required backseat for replacement door knobs.
Determine if the bolt or lock is round-cornered or square-cornered.
Purchased door knobs should be appropriate for the application.
Examine the security grade of several types of entrance door knobs.
Look for premium-security designs with finishes that complement the style of your home.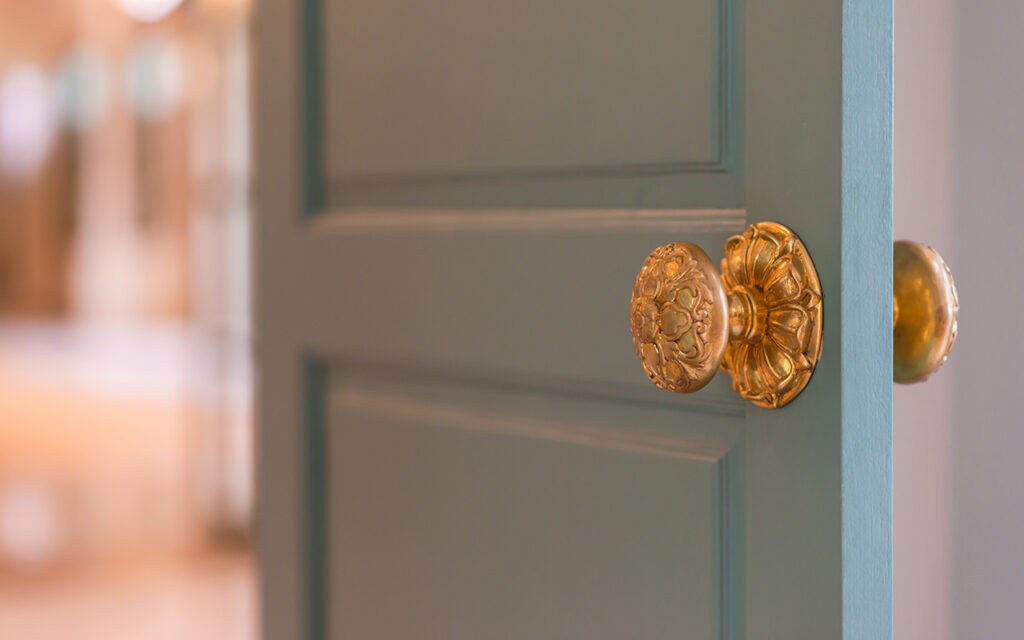 Half Dummy Door Knobs
Non-locking door knobs that do not need to be spun or turned while opening or shutting a door are known as half dummy door knobs. To open the door, you simply pull on it. Half-dummy door knobs are most commonly found on double doors that close side by side, such as cabinet and wardrobe doors. These stylish doorknobs are excellent for situations that do not require a latch. They come in a number of trendy designs and finishes that will readily fit your interior décor and architectural aesthetic. They're also easy to install and a low-cost choice for non-locking uses in your house.
Door Knobs for Passage
There is no key for a passage knob; it is a non-locking interior door knob. They have a latch and require the handle to be rotated to open the door. This type of door has two non-locking knobs on either side of the door and is best suited for hallways, closets, and other areas where privacy is not a concern. These door knobs are also available in a number of designs and finishes to complement your architectural style and interior decor. These knobs, unlike half-dummy knobs or levers that do not turn, just lack the locking capability.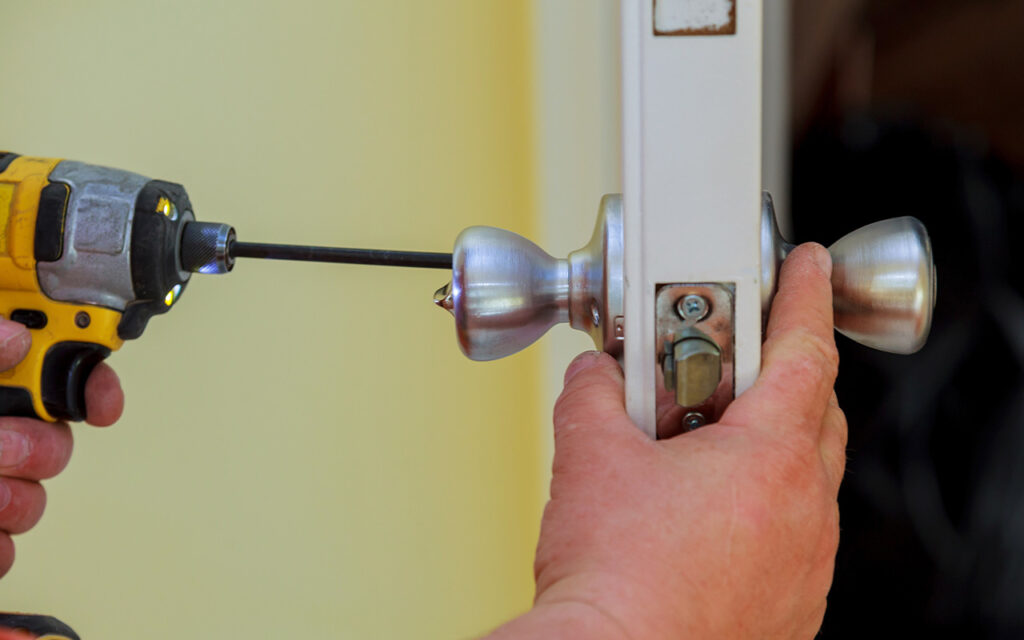 Door Knobs for Privacy
Privacy door knobs are intended for use on interior doors. An emergency key on the exterior and a push-button or turn button on the interior may lock and open them. This knob is intended for privacy rather than security. In an emergency, an emergency key or a narrow item inserted through a tiny hole on the outside knob can be used to unlock the lock from the outside.
This sort of doorknob is widely used in bedrooms, baths, and other private areas. They come in a range of designs, styles, and finishes to match your home's interior decor.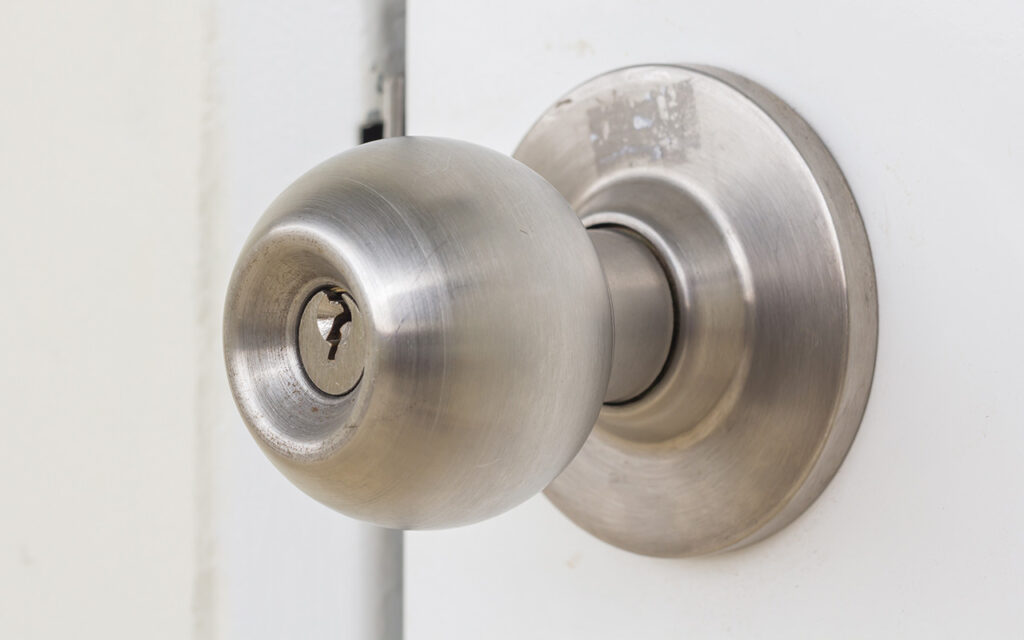 Door Knobs for Storage
Storeroom door knobs are used on storage doors when the outside door should always be kept shut unless accessed with a key. The doorknob lock returns to its locked position when the key is withdrawn. The door will always open freely from the inside. Even if the door is unlocked from the inside, as soon as it shuts, it is locked again. This protects somebody from becoming trapped in a storage area with no windows. These door knobs are commonly found in storage areas and have a UL 3-hour fire certification, as well as a range of designs and finishes to fit your needs. Storeroom knobs and other types of locks should be rated to offer the best possible security.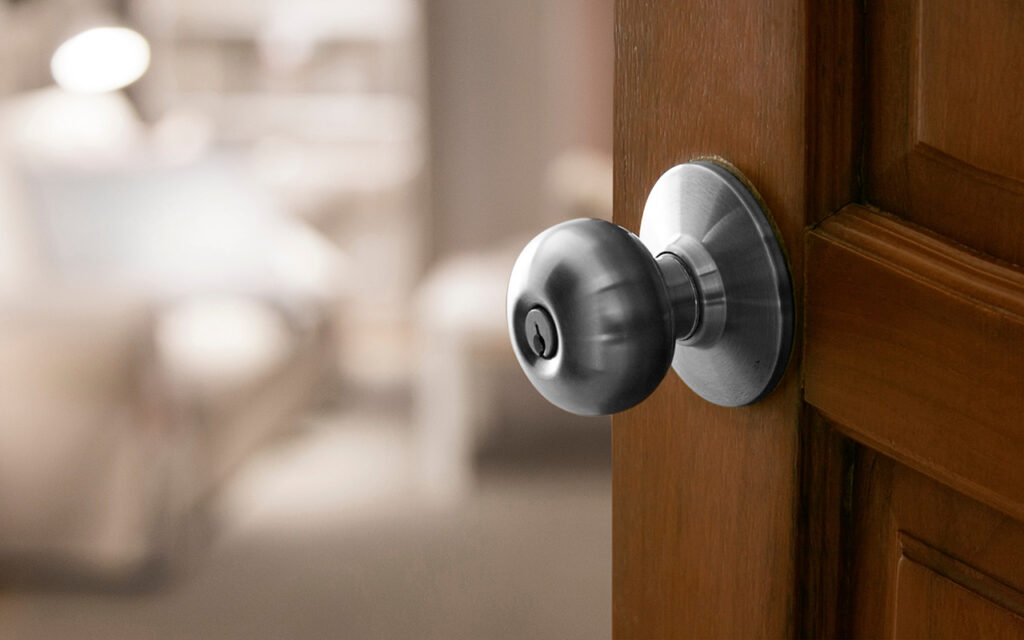 Keyed Entry Door Knobs
A key on the outer knob or a turn button on the interior knob is used to lock or unlock keyed entrance knobs. This function includes an inside emergency escape in the event of a fire or other emergency. In some circumstances, the lock/key mechanism may be on both sides of the door. These knobs are typically seen on doors that require more protection, such as those with nearby windows or glass panels that are close enough for someone to shatter, reach inside, and unlock the door. These door knobs are often found on external doors, however, they can also be found on inside doors. They have a deadlatch, which increases the lock's security. Doorknobs that require a key are commonly equipped with a variety of security mechanisms, including security grades. If you're interested in choosing from a wide selection of door hardware that is durable and unique, Smith and DeShields has you covered! From doors to hardware and molding, visit our 4,000 SF showroom in Naples to view our selection or call (239) 591-2224 for more information.

Need help? Speak with an Expert.
Let one of our best-in-class sales associates help you find the perfect building supplies for your project.
Contact Us