Five Modern Front Doors That'll Add Curb Appeal to Your Home
December 12, 2020
The curb appeal of your home is its first impression – and first impressions matter. If you're looking to upgrade the curb appeal of your home, here are five modern doors that are sure to wow those who pass by.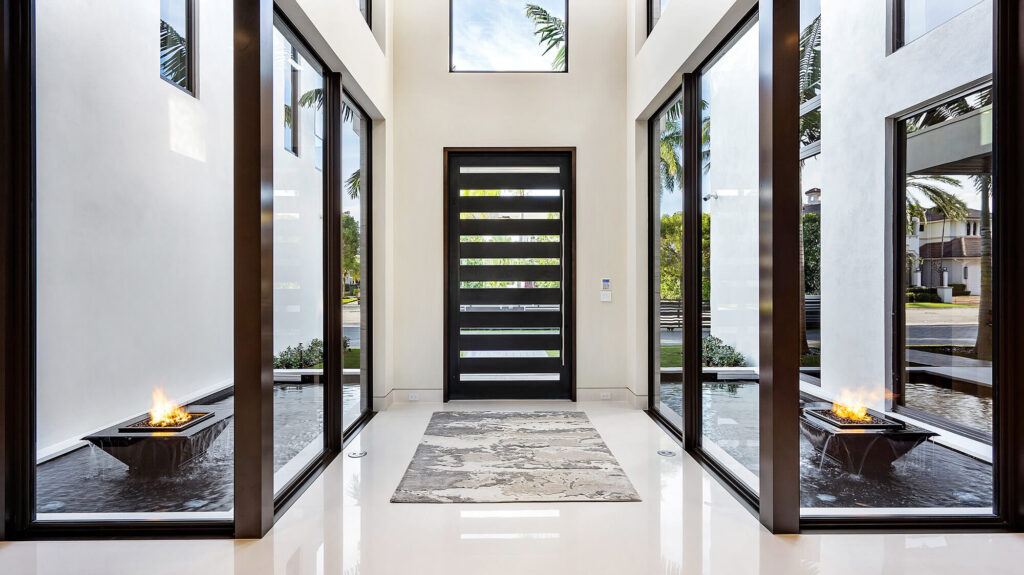 The Swinging Wood Entry Doors by Exclusive Wood Doors are guaranteed to leave a lasting impression. These modern front doors are traditionally hinged entrance doors that are custom made-to-order to your exact specifications to meet the requirements of your project. Not to mention, they also offer two types of concealed adjustable hinges and a variety of lock options that are made to compliment the architectural design of your home and complete the modern look. As an added benefit to Florida homeowners, these swinging, modern front doors are hurricane impact approved.
Custom Modern Front Doors by Millwork 360
Millwork 360's line of sleek and modern front doors are custom created to perfectly fit your home's modern aesthetics and add instant curb appeal. All exterior doors are built-to-order, however, no matter the size of the project the company guarantees a 12-14-week turnaround. Millwork 360's flexibility in customization allows any homeowner to create the perfect modern front door. If you can envision it, they can build it.
PlastPro recognizes that doors aren't just doors, they are a reflection of your home. Their Modern Series of front doors are crafted for today's homeowner with security in mind. Effortlessly designed to make a contemporary design simpler, these doors have a cleaner style by incorporating clean, simple lines and single patterned glass. The clean look can complement any homes interior and exterior.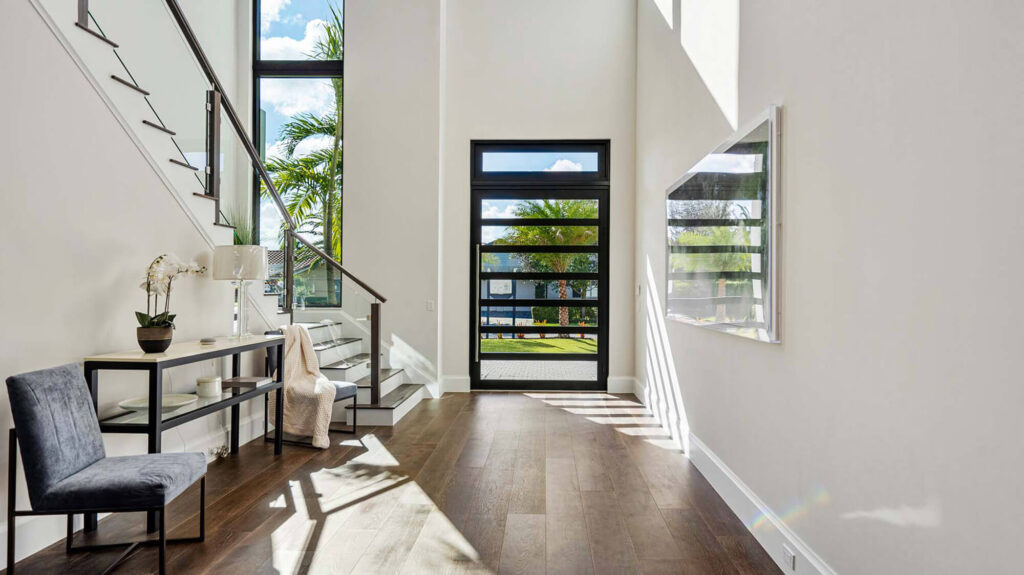 Therma-Tru revolutionized the industry when they crafted fiberglass doors what were nearly identical to wood. Now, the Classic-Craft® American Style Collection™ is providing homeowners with fiberglass entryways that blend timeless looks with modern design for an entry that is the perfect complement to a variety of homes.
MasterGrain's premium line of fiberglass door systems also offers a Contemporary Collection. Clean, clear lines and a focus on direct set glass define the series making the modern doors desirable and unfussy. Homeowners can pick the color and hardware to truly make this door their own and the perfect fit for their modern look.
Because first impressions matter, your front door should be one that leaves a lasting impact. While aesthetics are certainly important, your front door should be able to stand the test of time, weather and would-be intruders. Smith & DeShields, a family owned business that has proudly served the South Florida building industry for over 60 years, has a wide variety of doors to suit all your needs. With your safety in mind, our exterior doors are Florida building code compliant. We pride ourselves on the quality of the products we offer which is why we only work with top-quality vendors, like the ones listed above and then some. For more information, contact us. 

Need help? Speak with an Expert.
Let one of our best-in-class sales associates help you find the perfect building supplies for your project.
Contact Us